Snapshot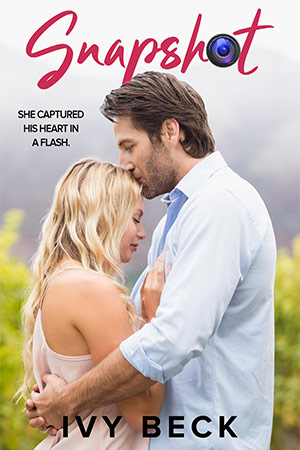 Available Now
Buy Now
Lily Maygarden, a small-town photographer, is surprised to realize the handsy cop who makes her blood boil with frustration, also makes her body heat with his dark chocolate eyes and sexy dimple nestled in the stubble on his—Damn, damn, damn! Lily doesn't want her body to react, but it does.
Matt Cooper, a former big city SWAT team member recovering from a life-changing injury, is the newest addition to the small Cherokee Police Department. Matt knows from the first moment he has his hands on Lily, she's going to be trouble.
Matt enters Lily's life right as danger mounts. Someone is threatening Lily's business and her life. She's just another case he's working, but her fiery green eyes are a distraction he can't afford as the danger mounts around them.